Hello everyone! We hope you're doing well. Yesterday on the @MS.Bookclub page Samera and Adeel shared 21 diverse fiction novels releasing in 2021. So here is a more in-depth look at what those books are all about and why you should read them! These are some books that Adeel and Samera feel everyone will enjoy. Some of them have already been released whereas you may have to wait a couple of months for the others! Don't fret however, many of the books chosen by Samera are part of a fantasy series. So you can order them now and get started before release day. The books chosen by Adeel are mainly standalone fiction novels that really pack a punch and aim to make the BIPOC community feel seen. This is something that is very important for both Adeel and Samera, to help you discover books you can relate to 🙂
The Prophets by Robert Jones Jr. Release Date: Out Now

Debut novel about the forbidden union between two enslaved young men on a Deep South plantation, the refuge they find in each other, and a betrayal that threatens their existence. Jones, Jr. is does not hold back in his portrayal of the evils of white supremacy and fanaticism.
We Are all Birds of Uganda: Release Date: Out Now
A superb debut novel which took the author 6 months to finish writing up! We Are All Birds of Uganda is told through two narratives, Sameer in present day London and Hasan in 1940-1980s Uganda with Hasan's POV being shared through letters to his true love. The novel deals with identity, family, religion and independence and is masterfully crafted by Hafsa Zayyan.
We Free the Stars (Sands of Arawiya #2). Release Date: Out Now.
We Free the Stars takes place after We Hunt the Flame, an astounding tale set in Ancient Arabia about a huntress named Zafira and an assassin-prince called Nasir. Following their journey across the unforgiving desert island of Sharr amidst a band of misfits, this story continues their epic adventures in the quest to restore magic to Arawiya.
Concrete Rose (The Hate U Give #0.5). Release Date: Out Now
Bestselling author Angie Thomas introduces another story set seventeen years before the events of her hit series, The Hate U Give. Concrete Rose follows the story of Maverick Carter in his exploration of Black boyhood. Concrete Rose is the story of struggle among family, amidst politics and in the wake of Racism.
Mrs Death Misses Death by Salena Godden: Release Date: 29th of January 2021
Mrs Death Misses Death is a transformative, thought-provoking novel that looks at death, storytelling, and what really matters in the world. Mrs Death has spent eternity doing her job, but things have gotten a bit much, and she finds herself sharing her story with Wolf, a young writer in London who has an acquaintance with death but not Mrs Death.
The Bad Muslim Discount by Syed M. Masood: Release Date: 2nd of February 2021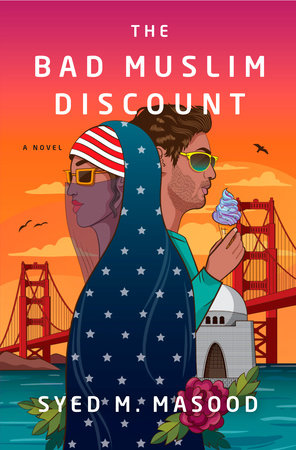 The novel follows two families one from Pakistan and the other from Iraq in the 1990s to San Francisco in 2016, The Bad Muslim Discount is an inclusive, comic novel about Muslim immigrants finding their way in modern America.
Reaper of Souls by Rena Barron (Kingdom of Souls #2): Release Day: 16th of February, 2021
The second book in the Kingdom of Souls series sees the return of the last surviving witchdoctor, Arrah. After so many years yearning for the gift of magic, Arrah has the one thing she's always wanted, the power to use magic. However, this came at a steep price and Array has been left to pick the pieces of a family that betrayed her, a kingdom plunged into chaos, and a love that can never be.
In the Palace of Flowers by Victoria Princewill: Release Date: 16th of February, 2021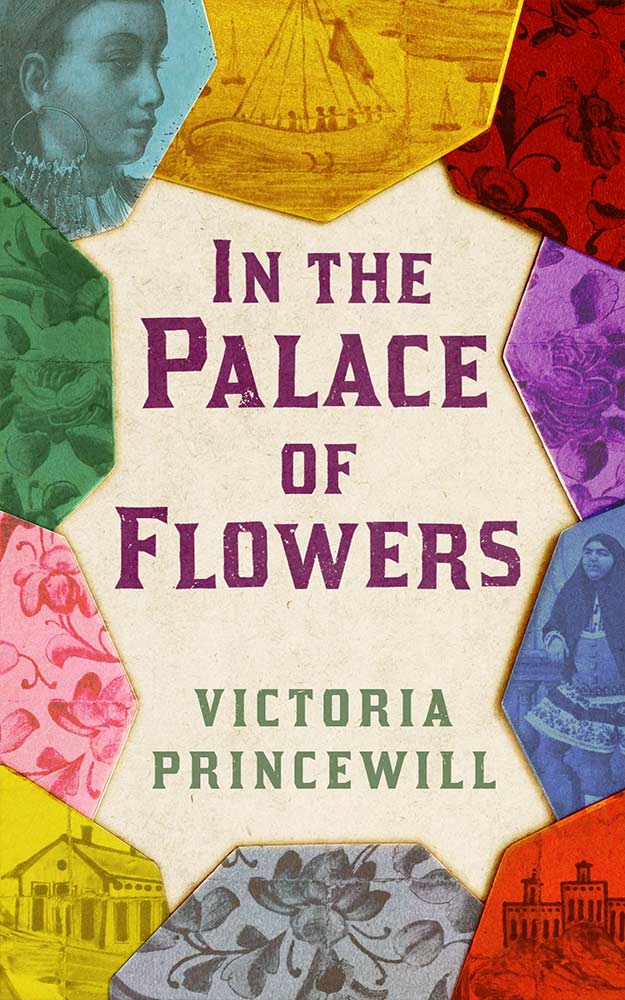 Set in Iran at the end of the 19th Century ―in the Persian royal court of the Qajars―, In The Palace of Flowers is an atmospheric historical novel about Jamila, an Abyssinian slave who stands at the funeral of a Persian nobleman, watching the rites with empty eyes. In that very moment, she realises that her life will never be acknowledged or mourned with the same significance.
Eyes that Kiss in the Corners. Release Date: 4th February, 2021
Here it is: the picture book you wanted – and needed – as a child. When a young Asian girl begins to notice the difference of her appearance from others', she embarks on an explorative journey to recognise and appreciate her own beauty, along with the strength of the women that she resembles.
A solid must-read for adults and children alike, this powerful tale of self-love is one that you simply must add to your TBR.
LIBERTIE Kaitlyn Greenridge: Release Date: March 30th, 2021
From the The critically acclaimed and Whiting Award–winning author of We Love You, Charlie Freeman returns with an unforgettable story about the meaning of freedom. Libertie is a coming of age novel about Libertie Sampson, a free born black woman in reconstruction era Brooklyn. We follow her journey as her purposeful mother who is also a practicing physician, pushes her towards taking a similar route within the medical field. However, Libertie is more passionate about music than science.
Open Water Caleb Azumah Nelson: Release Date: 13th of April, 2021
A stunning, shattering debut novel about two Black British artists falling in and out of love. Two young people meet at a pub in South East London. Both are Black British, both won scholarships to private schools where they struggled to belong, both are now artists – he a photographer, she a dancer – trying to make their mark in a city that by turns celebrates and rejects them. Tentatively, tenderly, they fall in love. But two people who seem destined to be together can still be torn apart by fear and violence.
Witches Steeped in Gold. Release Date: 20th April, 2021
Iraya has spent her entire life in prison.
Jazmyne is the Queen's daughter.
Ciannon Smart's thrilling Jamaican-inspired fantasy debut, Witches Steeped in Gold, follows two witches who must set aside their enmity as they embark on the quest to take down a mutual threat.
Anna K Away (Anna K #2). Release Date: 27th April, 2021
A modern reimagining of Leo Tolstoy's Anna Karenina, Anna returns in the sequel, Anna K Away. Set in the Manhattan's Upper East Side, this series is filled with privileged teenagers, love and heartbreak, following the tragic events of its prequel.
Luck of the Titanic. Release Date: 4th May, 2021
Equipped with just two things, a ticket aboard the Titanic and the dream to become a circus performer in New York, Valora Luck is ready to make her getaway
Illusionary (Hollow Crown #2). Release Date: 11th May, 2021
Illusionary is the second book in the Hollow Crown series. Set in 15th century Spain, it reimagines the notorious Inquisition as never before. In Incendiary, Renata was a rebel spy working against the King by helping the magical Moria people. When her true love was captured, she went to many lengths to save him. Now, in the aftermath of the rescue, Renata must form alliances with people she is hesitant to trust in order to end the violence, once and for all. Don't miss the Illusionary, a hypnotic tale filled with magic, intrigue and the quest for peace.
Misfit in Love (Saints and Misfits #2). Release Date: 25th May, 2021
SK Ali, the queen of Muslim chick-lit, returns with an epic sequel to her much-loved novel, Saints and Misfits.
Misfit in Love follows Janna Yusuf, as she prepares for a Summer filled with, well, love. As preparations are underway for her brother Mohammed's wedding, she is caught between her love for wonderful, constant Nuah, and a number of new arrivals, content on stealing her heart.
A Psalm of Storms and Silence (A Song of Wraiths and Ruin #2). Release Date: 10th June, 2021
In A Song of Wraiths and Ruin Princess Karina sought a heart; a King's heart, and she went to great lengths to pursue it. Now that the resurrection is complete, things aren't as she – or her refugee love interest Malik – expected.
This finale will transport readers back to Karina and Malik's exquisitely lush land of Ziran, where African folklore and vivid magic meet to deliver an utterly bewitching tale that gives *all* the Aladdin vibes.
Six Crimson Cranes. Release Date: 8th July, 2021
"A princess in exile, a shapeshifting dragon, six enchanted cranes, and an unspeakable curse …"
Bestselling author Elizabeth Lim returns with yet another mesmerising tale set in the fictional town of Kiata. Banished by her evil stepmother and sorceress, Princess Shiori'anma must find her brothers who have been turned into cranes, without speaking a single word. For with every word she speaks, one of her brothers will pay the price.
Embracing the magic within her and setting off with some unlikely allies, Shiori must save her family and pay the price for her magic.
The Bronzed Beasts (The Gilded Wolves #3). Release Date: 21st September, 2021
In love they breathed. In destiny they believed. In the end, will divinity be their demise?"A wealthy hotelier, a dancer, a historian, a mathematician and a French Aristocrat.
In The Gilded Wolves they solved the heist of the century in Paris, and in The Silvered Serpents their adventures continued in the heart of Russia. In the final chapter of the series, they will venture out to Venice, where betrayal, heartbreak and sacrifice will collide in a heart-stopping story.
So yeah these are the list of books Adeel and Samera have compiled and think you should read if you're looking for more diverse fiction novels to read. We have showcased a mix of amazing series and standalone novels and hope we have been able to excite you for these releases. Thank you for reading.